Get inspired How to Decorate an L-Shaped Living Room. Find out how to make the most of your space and inviting living room.
If you are lucky enough to have an L-shaped living room, you know that it can be a challenge to figure out How to Decorate L-Shaped Living Room. You want to make the most of the space, but you also want to make sure that it feels comfortable and inviting. Here are some tips for decorating an L-shaped living room.
1. Consider the Wall Paint
Paint colors set the mood of the interior space. Aside from its aesthetic visual appeal, it is also used as a visual divider and a transition element. In an L-shaped room, choosing the right colors to paint the walls is important since colors can also affect the way we perceive the spaciousness of a room.
2. Right Sofa Selection and Placement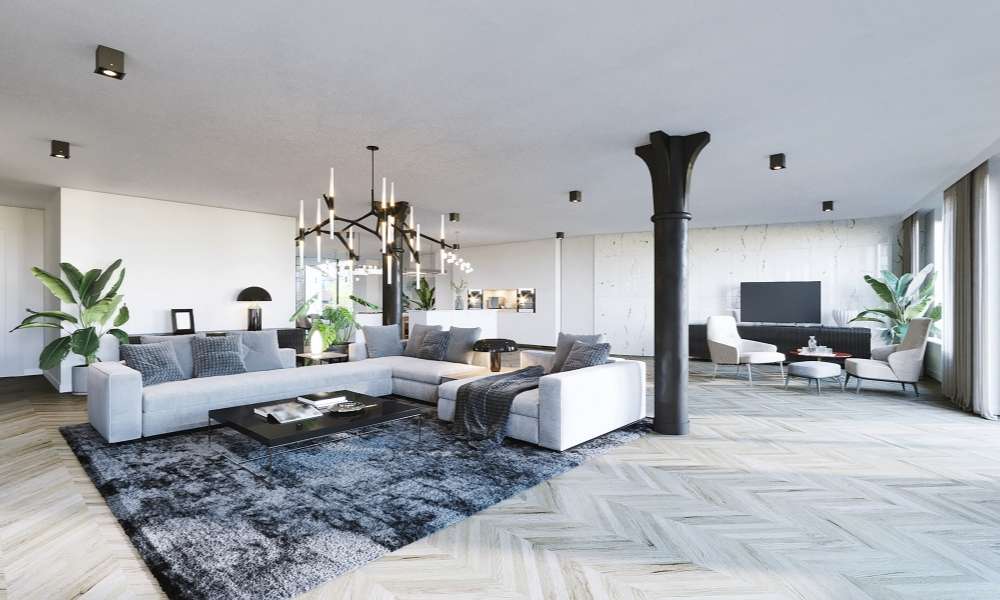 When arranging furniture in a living room, it's best to start with the largest pieces and work your way down to the smaller ones. In an L-shaped living room, this means starting with the sofa. If your sofa faces the television, make sure the TV is at eye level or slightly higher so viewers don't have to strain their necks. If your sofa doesn't face the TV, place it against a wall so it doesn't take up too much of the room.
3. Room Dividers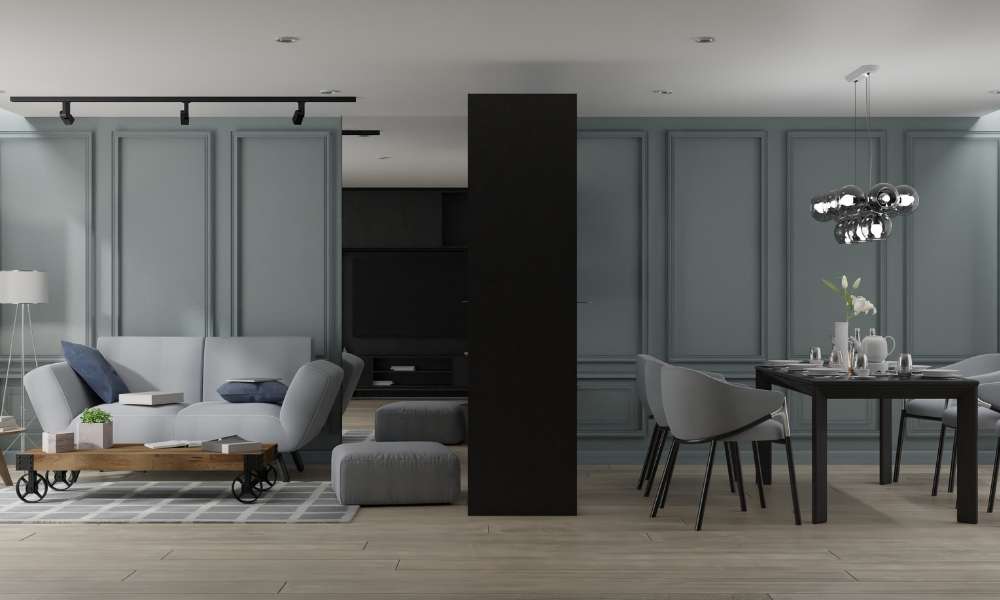 If you're looking to divide up your living room into separate areas, there are a few different options you can consider.One option is to use room dividers. These can be either temporary or permanent, and they come in a variety of materials and styles. If you're looking for a temporary solution, sheer curtains can be used to section off part of the room. They provide privacy without completely blocking off the space. For a more permanent solution, panel walls or bookcases can be used to create separate areas in the living room.
4. Use Area Rugs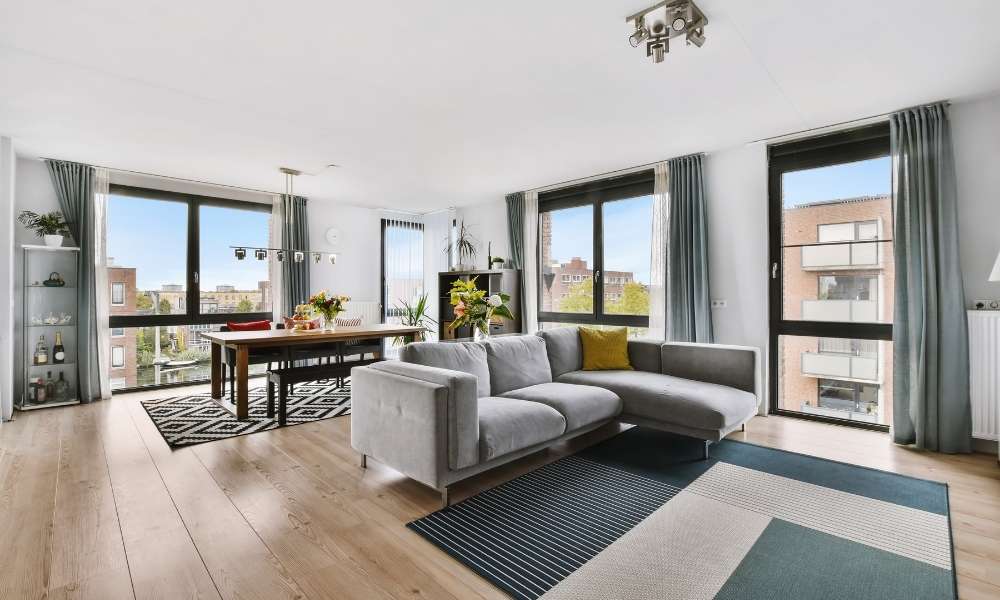 When decorating an l-shaped living room, using area rugs is a great way to help define the separate spaces within the room. For example, if you want to create a more intimate seating area in one corner of the room, you can place a rug in that space to help delineate it from the rest of the room. Additionally, using rugs can add color and pattern to your living room, which can help brighten up the space and make it feel more inviting.
5. Create a Focal Point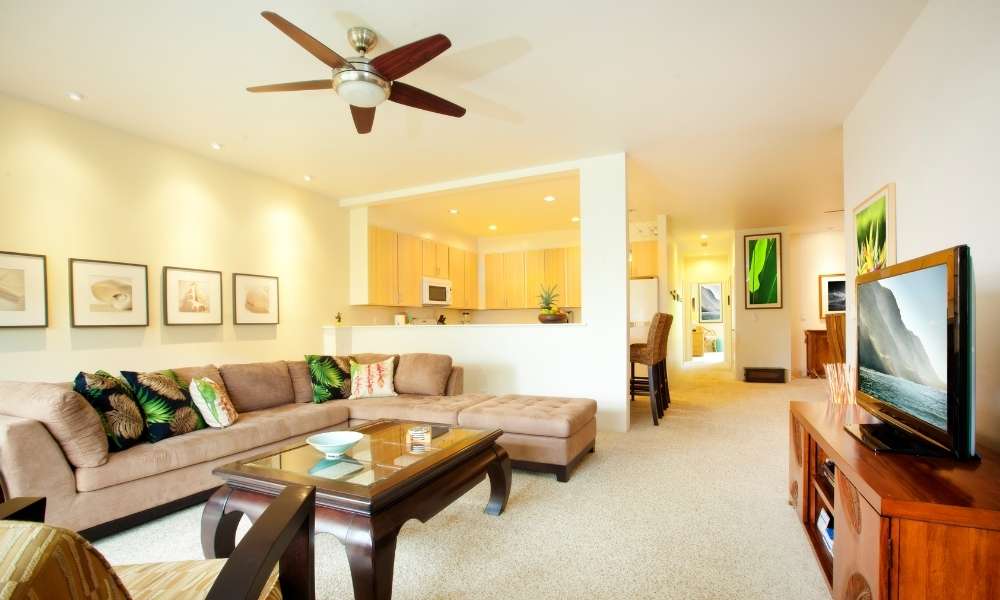 When you are decorating an L -Shaped living room, it is important to create a focal point.One option is to use a large piece of furniture such as a sofa or an armoire. Another option is to place a fireplace in one of the corners of the room. If you do not have a fireplace, you can use a large mirror or painting to create the same effec
6. Design a Sitting Area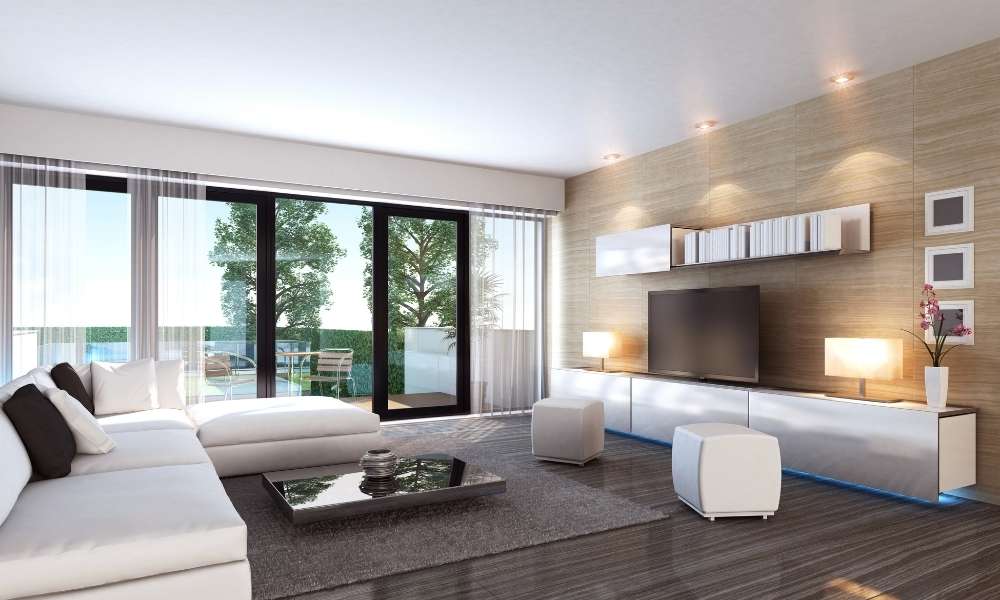 You can create a sitting area by placing a couch along one wall and adding chairs or a small loveseat against the other wall. This will help define the space and make it more comfortable for guests. You can also add a coffee table or ottoman in the middle to provide a place for people to put their drinks or feet up. If you have any empty corners, consider using a decorative piece of furniture or shelving to fill the space. See More?
7. Define the Smaller Space
Start by defining the smaller space. This might mean using furniture or accessories to create separate areas within the room. The small L-Shaped living areas could be used for a dining,Sitting room,Game room.
8. Add Accessories to the Spaces
Use area rugs to define different areas of the room. A large rug can help define the seating area, while smaller rugs can be used to delineate the dining area or the reading nook.
Hang artwork or mirrors on the walls to add visual interest. Choose pieces that reflect your personal style and that will complement the color scheme of the room.
Add plants or flowers to the room. Not only do they add color and life, but they also help to purify the air.
Place decorative pillows on the sofa and chairs.
9. Decorate the Window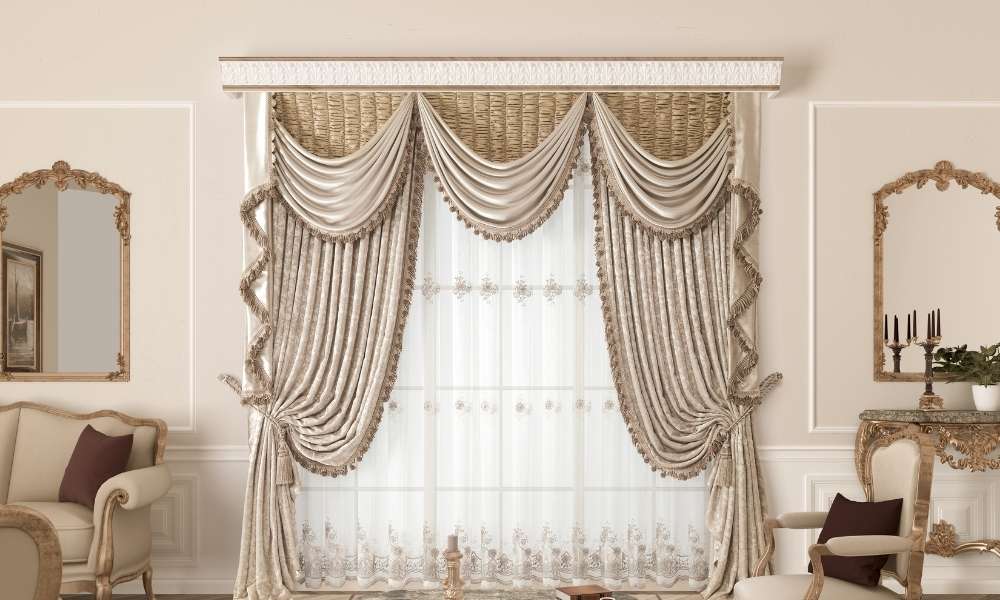 One of the simplest ways to dress up a window is to hang a curtain rod and then hang curtains or draperies on the rod. Curtains can be made from a variety of materials, including fabric, lace, or sheer panels. If you want to add some extra color or interest to your curtains, you can use tiebacks or holdbacks. These are accessories that are used to hold the curtains back from the window so that they do not block the view.
10.Use Correct Lighting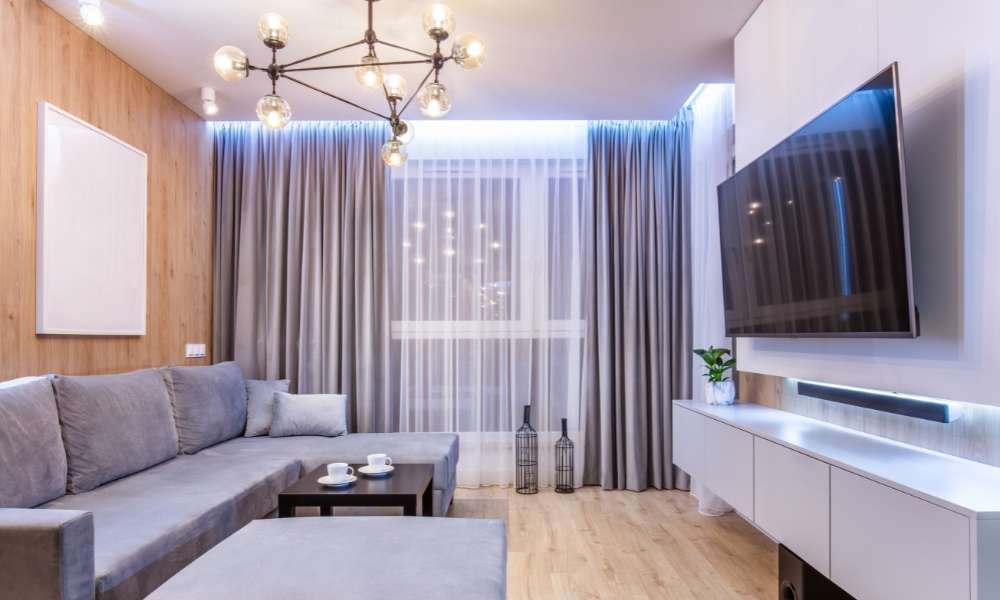 In this article, we will go over how to use correct lighting in order to make your living room look its best.If you have an L-Shaped living room, try using different types of lighting in each corner. This will help to accentuate the shape of the room.
One thing to keep in mind when decorating with light is that you should use a variety of light sources. This will create depth and interest in the room. Try using a mix of floor lamps, table lamps, and overhead lights.
Conclusion
In conclusion, there are many ways to decorate an L-Shaped living room. You can use furniture to divide the space or create focal points with accessories. By using a few simple tricks, you can make the most of your living space.